Even before the Covid pandemic, between 2017 and 2019, children's reading skills had already dropped considerably. Since then, experts have analyzed this issue through the highly regarded National Assessment of Educational Progress (NAEP). One of the main results of this study is that young teens are both reading less, and enjoying reading less. A worrying situation.
The proportion of public school children who declared to read 30 minutes or more per day, in addition to their homework, has diminished by 4 percentage points (from 53% in 2017 to 49% in 2019). Their attitude towards reading fell too, and they're also less likely to talk about books, or to go to the library.
"We know that reading motivation causes kids to pick up books and read more. And the more and more you read, the better you get at it," says Elena Forzani, an assistant professor of education at Boston University who was not involved in the NAEP survey. However, she wonders if the test questions may be out of step with the digital age, failing to consider the new ways of reading of today's teenagers.
It is possible that reading on social media and following article links via Google searches can be worthy methods of reading that can help young students to learn new vocabulary and information, boosting their comprehension skills as well as reading old-fashioned print books does. When kids are creating their own videos, for example, they experience some very useful educational processes.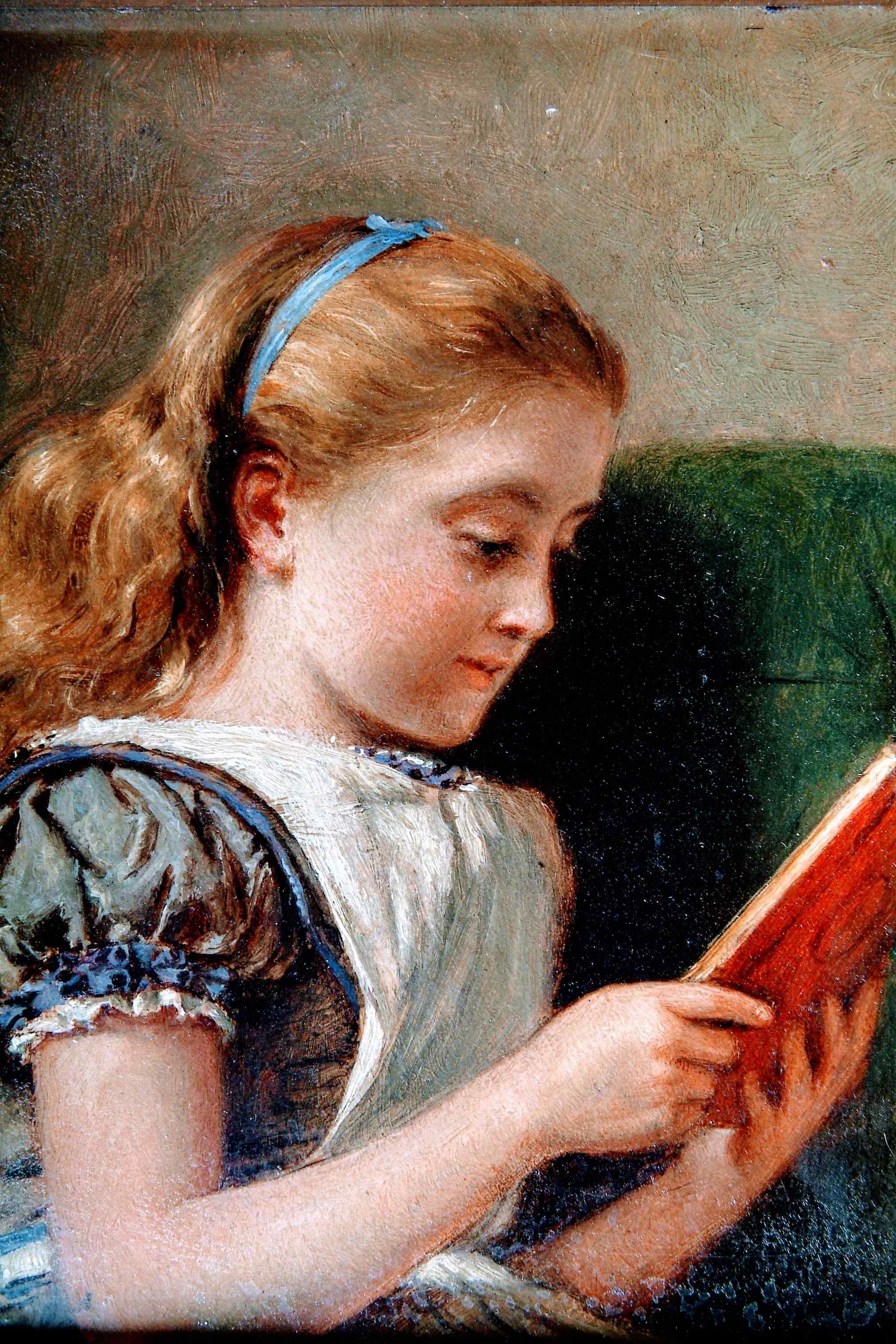 Picture: Young girl reading (by George Goodwin Kilburne, Wikimedia Commons, w/Effects)