A new study from the University of Michigan has revealed that all families and early childhood education programs were affected by the coronavirus pandemic, with inequalities between different communities and systems. Moreover, the early childhood workforce - renowned for its high turnover - suffered increased instability to the detriment of the whole early learning sector.
According to Christina Weiland, co-director of the education initiative and co-author of the U-M research, the measures taken to keep people safe in a pandemic (for example distancing) are not conducive for young kids' learning, and the impact of the crisis does not have the same disadvantages for all families. This situation also added many challenges for early educators - like fears about getting sick, higher financial stress, and the burden of the additional work to improve safety in in-person settings and to set up and manage remote learning.
The University of Michigan study shows that remote and/or hybrid learning was challenging for kids as well as for families and teachers, resulting in both less learning time and lower-quality instruction. Kids of color and from low-income households have been the most negatively affected, while young students with special needs may not have been identified, thus finding themselves deprived of the services they need so much.
All those disruptions call for action based on the best science of early learning, such as implementing effective curriculum, tutoring as early as kindergarten, applying professional coaching for teachers, and hiring (more) assistants to help them.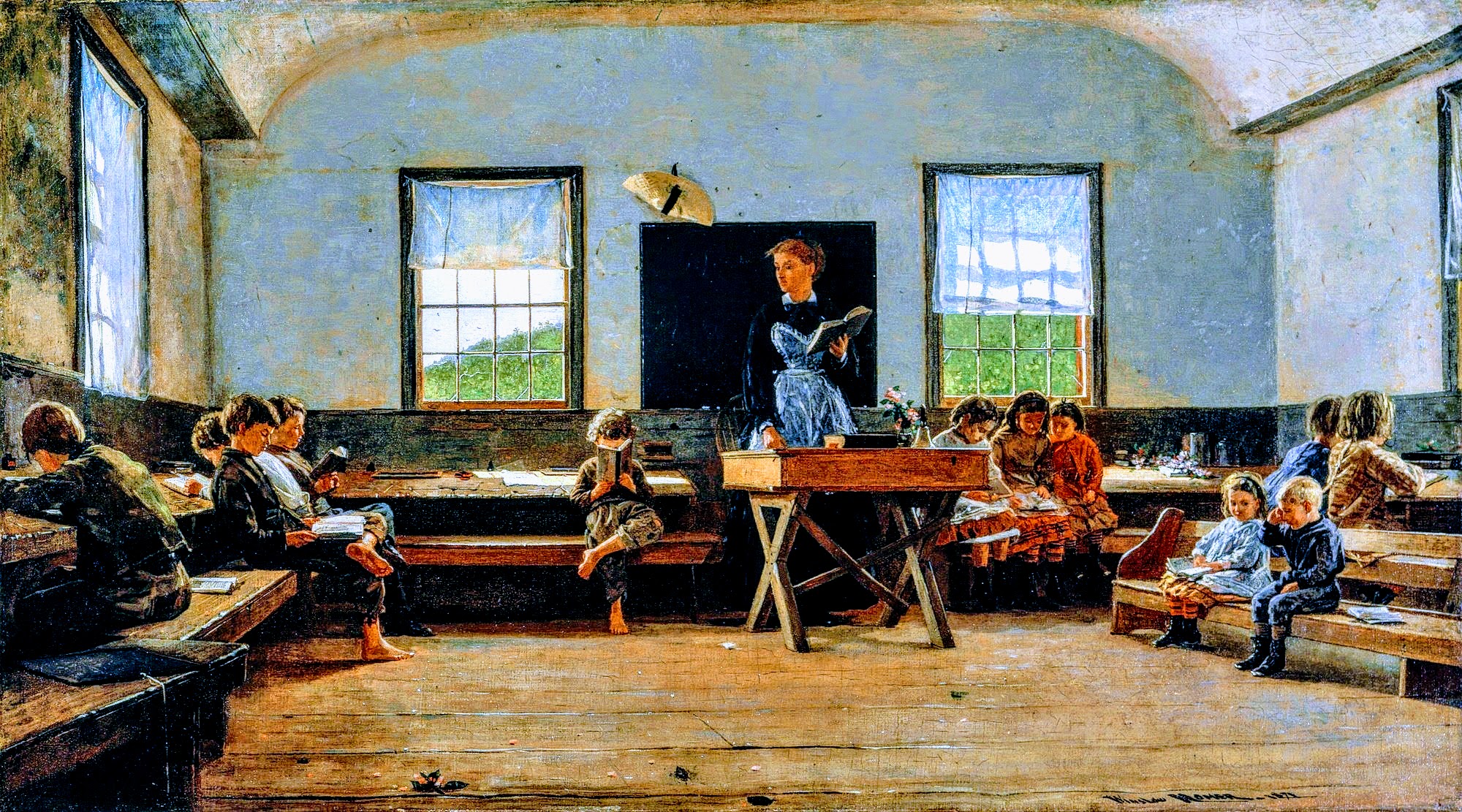 Picture: The Country School, by Winslow Homer (Wikimedia Commons, w/Effects)