The Ontario Human Rights Commission's (OHRC) "Right to Read" inquiry, launched in 2019, calls for a revamp of the province's approach to reading education, and some parents and teachers are eager for it.
The Right to Read report, a scathing indictment of Ontario's elementary school curriculum, the institutions that train teachers, and the screening system for students with potential disabilities, has quickly prompted the government to act. Both educators and parents spoke about being let down by the education system. Children with reading disabilities told stories about their hardships as they struggled to keep up with peers under the current program.
"The inquiry has found that schools are not using evidence-based approaches to teach early reading, and as a result, students with reading disabilities and other students are failing to learn to read," said OHRC Chief Commissioner Patricia DeGuire. The report states that Ontario's public schools currently rely on the "three-cueing" approach, an outdated method in which kids are taught to extract meaning from context or pictures, with not enough emphasis on phonics or "Structural Literacy" education.
"The current approaches are rooted in a philosophy that suggests by immersing children in spoken and written language, they'll discover how to read," said Reema Khawja, the commission's senior legal counsel. However, the Right to Read report calls for a revision of the province's kindergarten curriculum instead, with systematic teaching of basic reading skills and standardized assessments to detect and help kids with reading issues early.
To the people who follow literacy education issues, these events are just the latest chapter of what is frequently referred to as "The Reading Wars," a series of arguments about the best way educators teach and students learn reading in schools. On one side, phonics is the key to literacy, while on the other, phonemic awareness only plays a minor role and cultural context clues are the key to grasping meaning from text.
Immediately after the release of the Right to Read report, the Ministry of Education in Ontario announced radical changes: "Ontario is overhauling the language curriculum with a focus on phonics, investing in new reading supports for students and hiring more specialized staff to help put our province and country on a strong footing to compete globally and thrive economically."
Emily Moorhead, an elementary school teacher, has been an advocate of this teaching style for a long time. In fact, she presents reading instruction to her students as a "code" that needs deciphering. Moorhead starts by teaching the sounds of each letter one at a time. And later, she puts them together so the kids can form sounds and, ultimately, words, which seems to be an excellent method.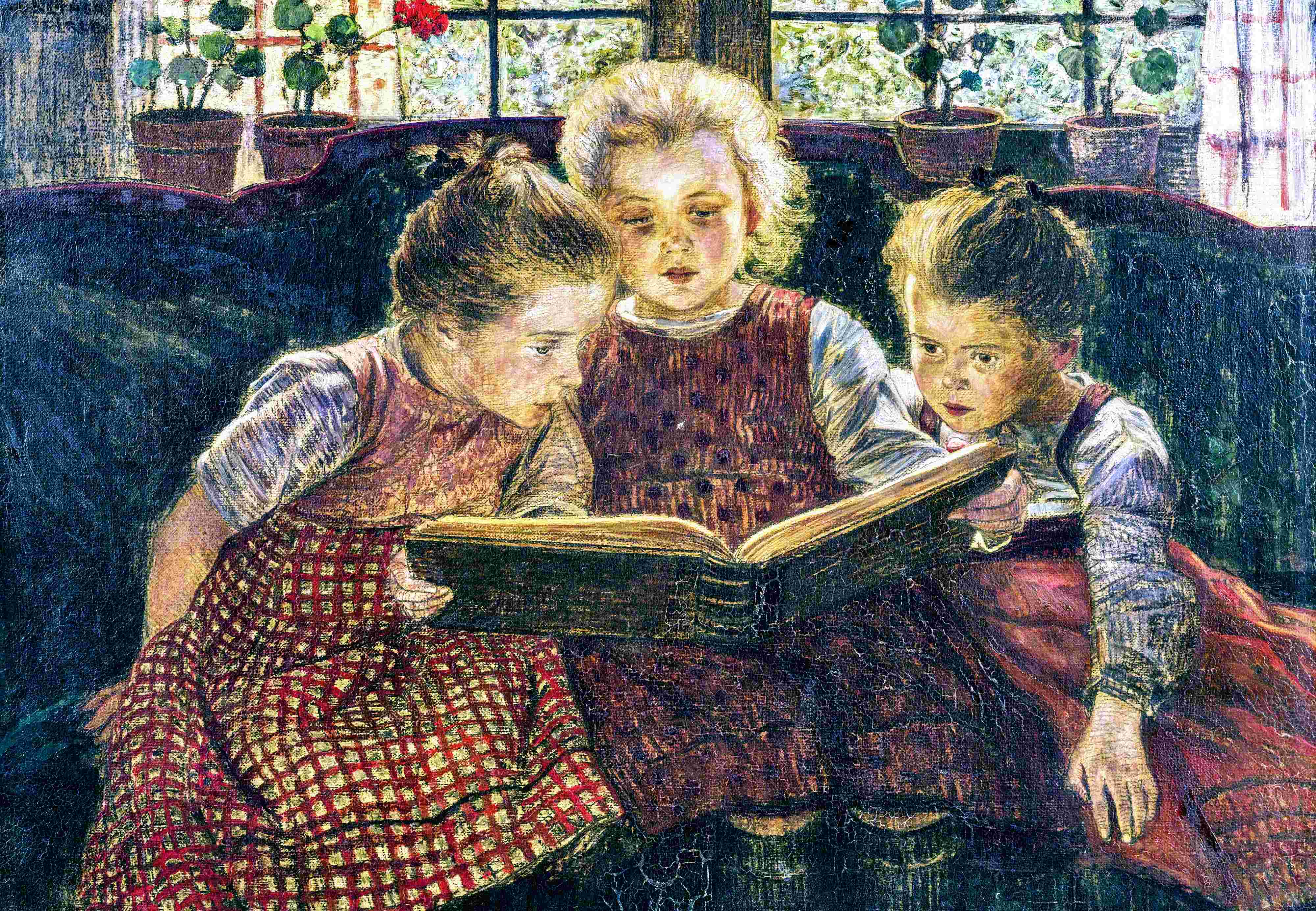 Picture: The Fairy Tale, by Walther Firle (Wikimedia Commons, w/Effects)