According to a survey conducted by YouGov (a British market research and data analytics company) for the charitable early years foundation Kindred2, almost 1,000 primary school teachers interviewed said that half of the incoming students are not ready to start school at the age of four, many being still in nappies and unable to feed themselves and pay attention.
It seems the fault lies with the parents spending too much time on digital devices and failing to read to their kids, in addition to the lack of access to nurseries during the covid pandemic. 25% of teachers said that over 50% of the kids don't know how to listen or follow simple instructions and struggled to play with their peers. Many youngsters lack basic number and language skills, have difficulties holding a pencil, and are sometimes not even toilet trained.
A big problem (and one of the main reasons) for this poor school readiness, according to 66% of teachers, is that parents are not reading to their kids, while 65% said families were "spending more time on electronic devices than with children." A headteacher in Wales stated that parents "can be lazy," with few parents reading to their young children every night.
"We should look at the examples of schools across the country who are working with parents to become mentors to other parents," said MP Robert Halfon, chairman of the Commons education committee. Halfon is calling for a catch-up program to help families and nurseries teach "practical and social skills," which is undoubtedly an excellent proposal.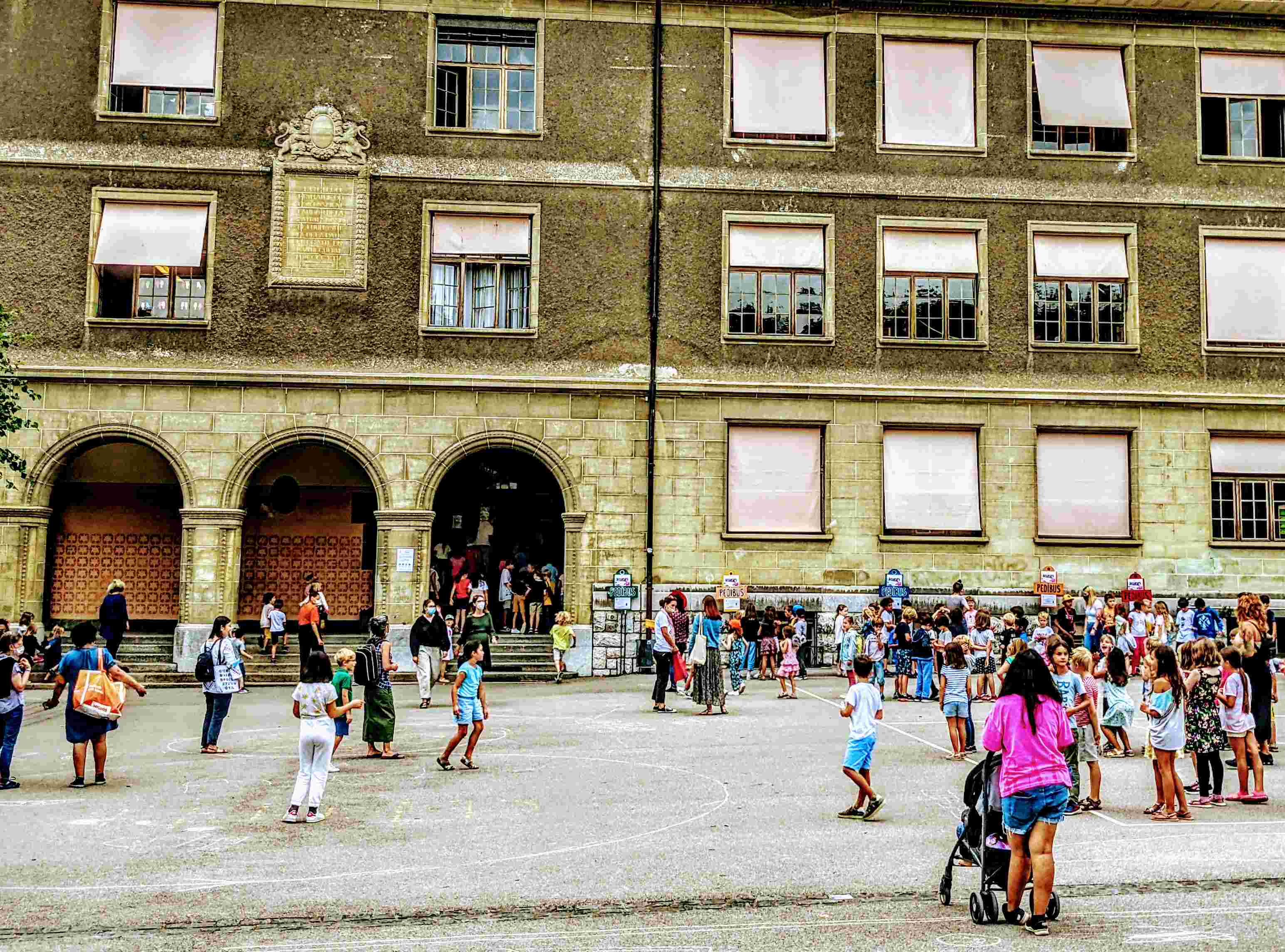 Picture: Primary School of Montriond, Lausanne, Switzerland (ChildUp.com)