– According to a new study from the University of Toronto and The Hospital for Sick Children in Toronto, putting infants and toddlers in front of tablets and smartphones before the age of two can significantly hinder the development of their language abilities. In the UK, for example, kids under the age of three spend on average as many as 44 minutes a day in contact with this kind of devices. A worrying situation knowing that the researchers in Toronto found that every 30 minutes of screen time increases the risk of delayed speech by almost 50 percent.
– Between the age of two to three, children should already be able to speak using sentences of three to four words. But the Toronto research has shown that children spending the most time on handheld devices had the most difficulties in terms of communication capacities. "This is the first study to report an association between handheld screen time and increased risk of expressive language delay," said Dr Catherine Birken, pediatrician at The Hospital for Sick Children.
– Another recent study by University College London revealed that screen time can also have a negative impact on children's sleep, especially during the early years, a determining period for brain development. Every hour spent in front of a screen by a baby was linked to 16 minutes of sleep deficit.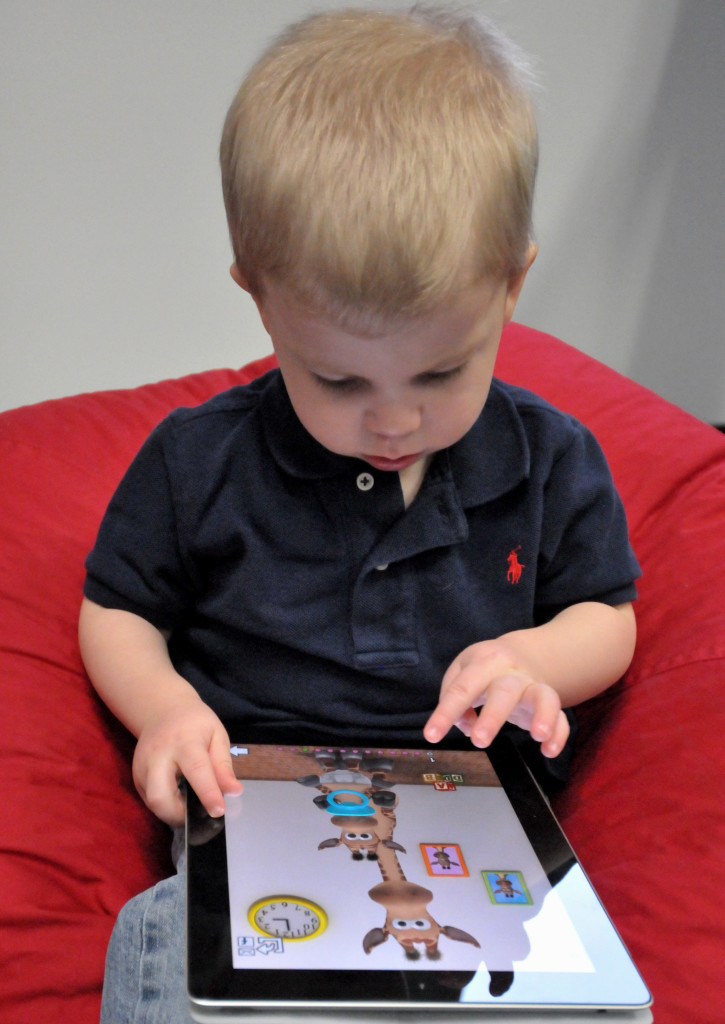 Child with iPad (Wikimedia Commons)