Should your kids take more risks? Do they need an adventurous childhood? At "the Yard", one adventurous playground in New York City, children play with hammers and saws, in line with the "free-range parenting" movement and as a backlash to overprotective education. At the Yard kids as young as 6 stack tires, disassemble furniture and use tools to build or destroy whatever and however they wish. Important notice: Parents are not allowed on site.
According to a recent study, helicopter parents - you know, those devoted moms and dads who can not help but hover over their kids - can weaken their kids' ability to regulate both emotions and behavior. Such concerns led some parents, psychologists, and lawmakers to call for a return to a more permissive style of child-rearing, with less parental involvement and in favor of more autonomy for the kids.
The "free-range parenting movement" was founded by Lenore Skenazy, a mom who was excoriated, a decade ago, for allowing his 9-year-old son to ride unattended the New York subway and a bus from home to a store. Skenazy describes free-range parenting as the opposite of overprotection. Anything that gives your kids freedom, like sending them to the grocery store by their own means, or not tailing them when they learn to ride a bike, for example.
"From an evolutionary perspective, it's very important to allow children to take risks, like climbing a tree or walking alone," said Peter Gray, a psychology research professor at Boston College and the author of "Free to Learn." "This is how children learn that they can fail and get back up, or even get hurt and survive and thrive after that."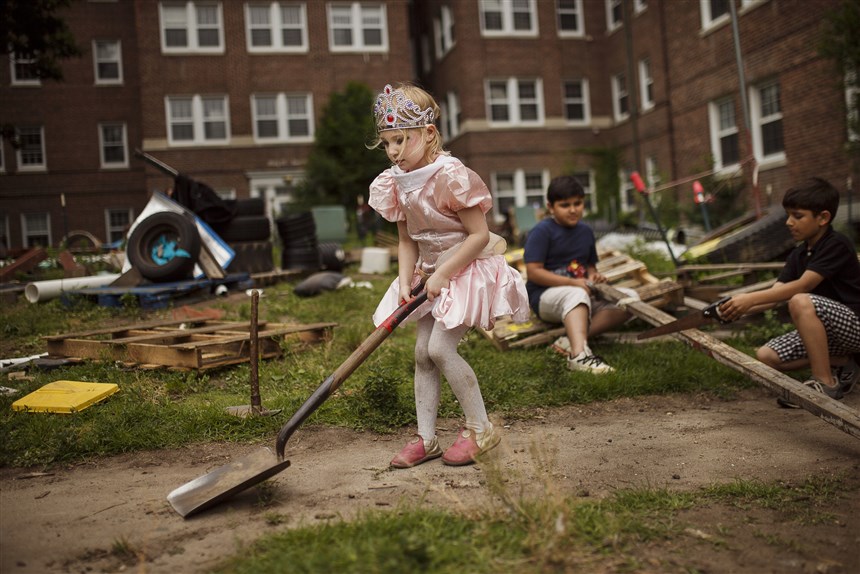 Adela Lewis, 5, from Manhattan, plays with a shovel at the adventure playground on Governors Island (Andres Kudacki for NBC News)