According to GenderEYE (Gender Diversification in Early Years Education), a new study by Lancaster University and the Fatherhood Institute, funded by the Economic and Social Research Council, the UK early education sector - staffed 96% by women and facing a persistent recruitment crisis - needs to gender-diversify its workforce.
Despite the longstanding status of early years education as Britain's least gender-diverse caring profession, very little has been done by the Government and employers to recruit and keep male staff in this branch. Unbelievably, less than one in five early years settings have taken specific measures aimed at recruiting men. Positive actions, like inviting male applicants for interview or making clear in adverts that men would be welcome, are scarce; this kind of professional option is practically never suggested to boys and men by career advisers; and employers rarely propose vacancies directly to men. A sort of private preserve intended exclusively for women.
On the other hand, such approaches have been followed successfully in some countries, like Norway which has today the most gender-diverse early education workforce in the world - although only 9% male! Why is gender-diversity important in this domain? Because, if caregiving is finally publicly recognised and rewarded as an activity for men, as it is for women, young kids could grow up making more open choices about their gender roles in society and families and, above all, along their own careers. Previous research has shown that young kids benefit greatly from the services provided by male teachers or caregivers.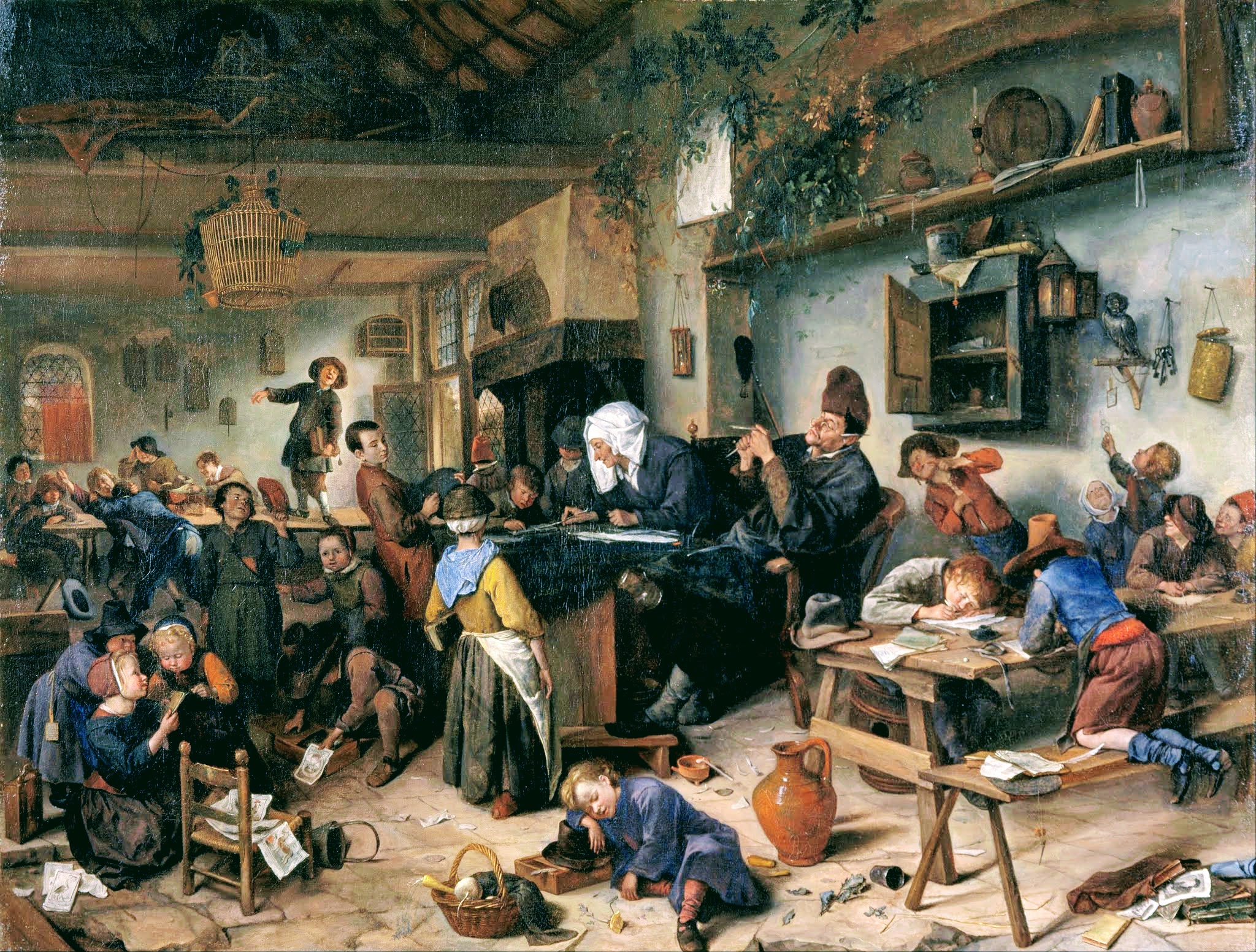 Picture: A School for Boys and Girls, by Jan Steen (Google Art Project, Wikimedia Commons, w/Effects)