A lot of people, and incredibly, quite a few educators as well, believe that children learn to read naturally and automatically. This is why many children don't get enough explicit instruction in phonics - the practice of "sounding out words" - at home and school. This topic is even anathema for some teachers, who consider the idea of learning to link sounds to letters and words as some old-fashioned and detrimental method.
Hostility towards phonics goes back to Horace Mann - the father of American public education. In the 19th century, Mann attacked learning phonics and the alphabet, favoring the "whole language" method instead, according to which children should learn whole words instead of letters and syllables. This stance set the foundation for the "balanced literacy" method applied in many schools around the world today.
The issue is that many teachers are not yet aware of the most recent research on this matter. "The biggest problem we have is that teachers haven't been taught how the brain works," said Nancy Cushen White, a clinical professor of pediatrics at the University of California in San Francisco.
"There's a phobia about breaking down words into little parts. If you boil it down to the letters on the page, they fear, certain magic may be lost. There's also the belief that you have to let children discover things for themselves." said Esti Iturralde, whose daughter Winnie struggled with learning to read when she was in first grade.
So the confrontation between teaching phonics - how to sound it out - and teaching meaning - how to think it through - persists. Numerous studies, however, have shown that children learn better when they are explicitly taught how to connect letters and sounds.
"A generation of kids got sold down the river. They have no grounding in the fundamentals of phonics and decoding. Less than half the kids can read. That's staggering to me. How can we find that acceptable?" asked Austin Beutner, a former Los Angeles Unified superintendent.
What are the main terminologies used in the reading wars?
Phonics instruction
It is a method of teaching the relationships between the letters of written language (the words on the page) and the sounds of spoken language.
Phonemic awareness
This is the ability to identify and manipulate phonemes - distinct units of sounds - in spoken words.
Decoding
It is the translation of printed words to speech and the identification of unfamiliar words by sounding them out.
Balanced literacy
It is a teaching approach that is a variation of the whole-language method that emphasizes exploring texts organically - but includes the explicit instruction of phonics in small doses.
Three-cueing
One of the most controversial practices in balanced literacy, it is a teaching approach that lets children guess at words.
Structured literacy
This is the explicit and systematic teaching of all important elements of literacy, such as phonics and spelling, as well as higher-level literacy skills, such as reading comprehension.
According to some experts, phonics is just a warmup, and once the basics are baked into your brain, reading becomes automatic and easy. In other words, you need to be able to read skillfully before being able to think intelligently about what you are reading. Children who are not firmly grounded in the fundamentals may never reach fluency, with the big risk of trailing so far behind that they may never master the level of comprehension that is essential in later grades.
The numbers speak for themselves: While about one-third of children will learn to read no matter how they are taught, almost half (about 40-45%) of them will struggle without systematic lessons in the fundamentals. Those children should not be neglected. Everyone should be able to read without difficulties... and perhaps, learn to love it as well.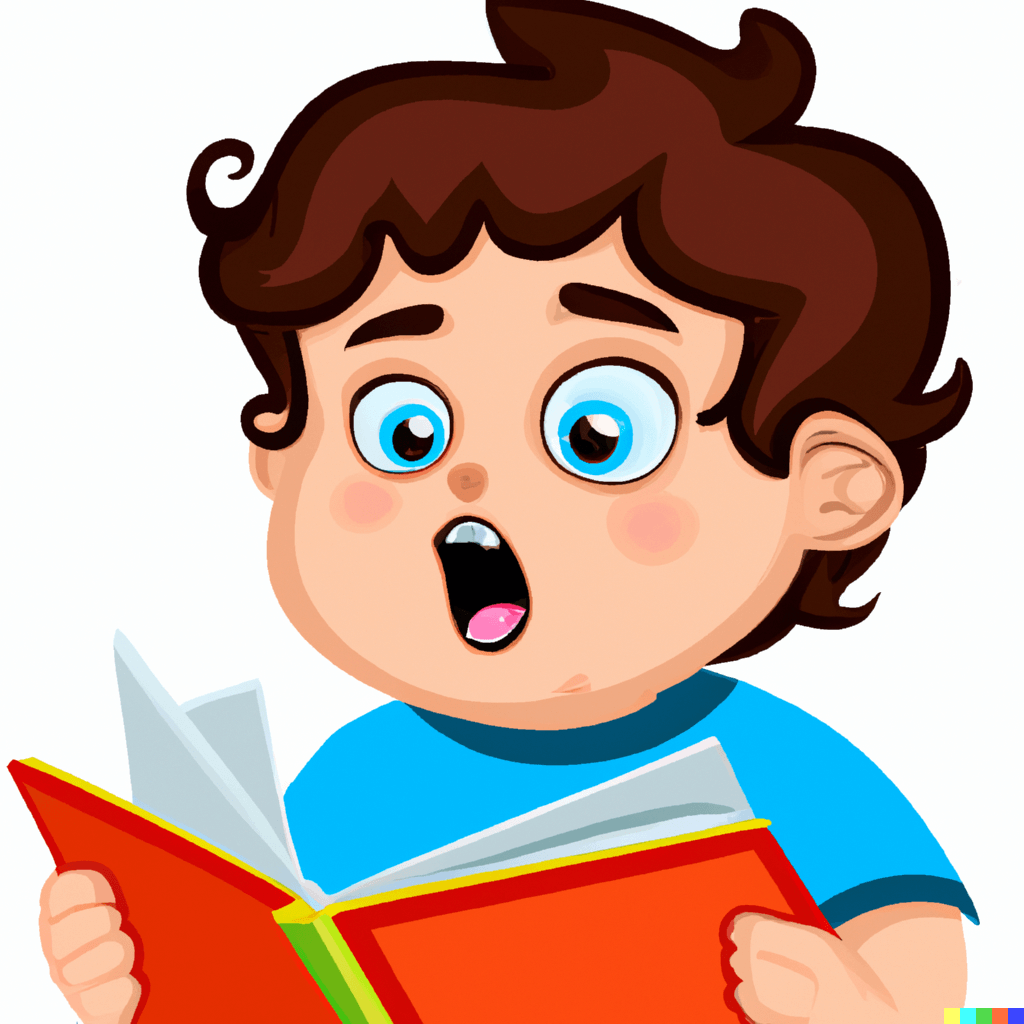 Picture: A young child reading out loud (ChildUp.com / DALL-E - 2022)