American children are struggling with math. In 2019, only about 25% of high school seniors ranked at or above the math proficiency level. And data implies the situation has worsened with the learning loss due to the COVID-19 pandemic. Since the turn of the century, research has made big strides in studying how children learn mathematics. However, it is really unfortunate that not much of this important knowledge has been passed on to teachers.
"The scientific research on how children learn math has exploded in the past 20 years, with thousands of new studies focused on how children come to understand numbers and various other aspects of math. ... The problem is that little of this work has been accessible to teachers on the front line," said Nancy Krasa, co-author with Karen Tzanetopoulos and Colleen Maas of the book "How Children Learn Math: The Science of Math Learning in Research and Practice".
Spatial skills are a good example of new discoveries in math learning that have not made it to early education teachers. Research has shown that kids start developing spatial skills even before entering formal school, and one key way they learn spatial skills is by playing with blocks. Parents' use of blocks with their toddlers is an accurate predictor of children's math skills in first grade - an activity with an impact that continues well beyond the early grades.
According to Nancy Krasa, children should be screened for spatial skills early, as they are for reading skills. Spatial skills, like language skills, are trainable, especially when the kids who need it are helped on time. There is a close correlation between learning language and mathematics, and kids with reading difficulties are at high risk of failing math. "Math language is very abstract. Students may understand basic math concepts better with familiar terms, such as 'and' instead of 'plus,' for example," said Krasa.
With the proper support, any child in the normal range of intelligence can learn math - provided they start early or, if they don't, they should go back and learn the fundamentals. In an incremental process, math skills that students learn in high school are based on those learned from elementary school, which are, themselves, built from skills learned in kindergarten and preschool and - before all - at home. This means that most of the difficulties students may face in high school and beyond are consequences of their early math education.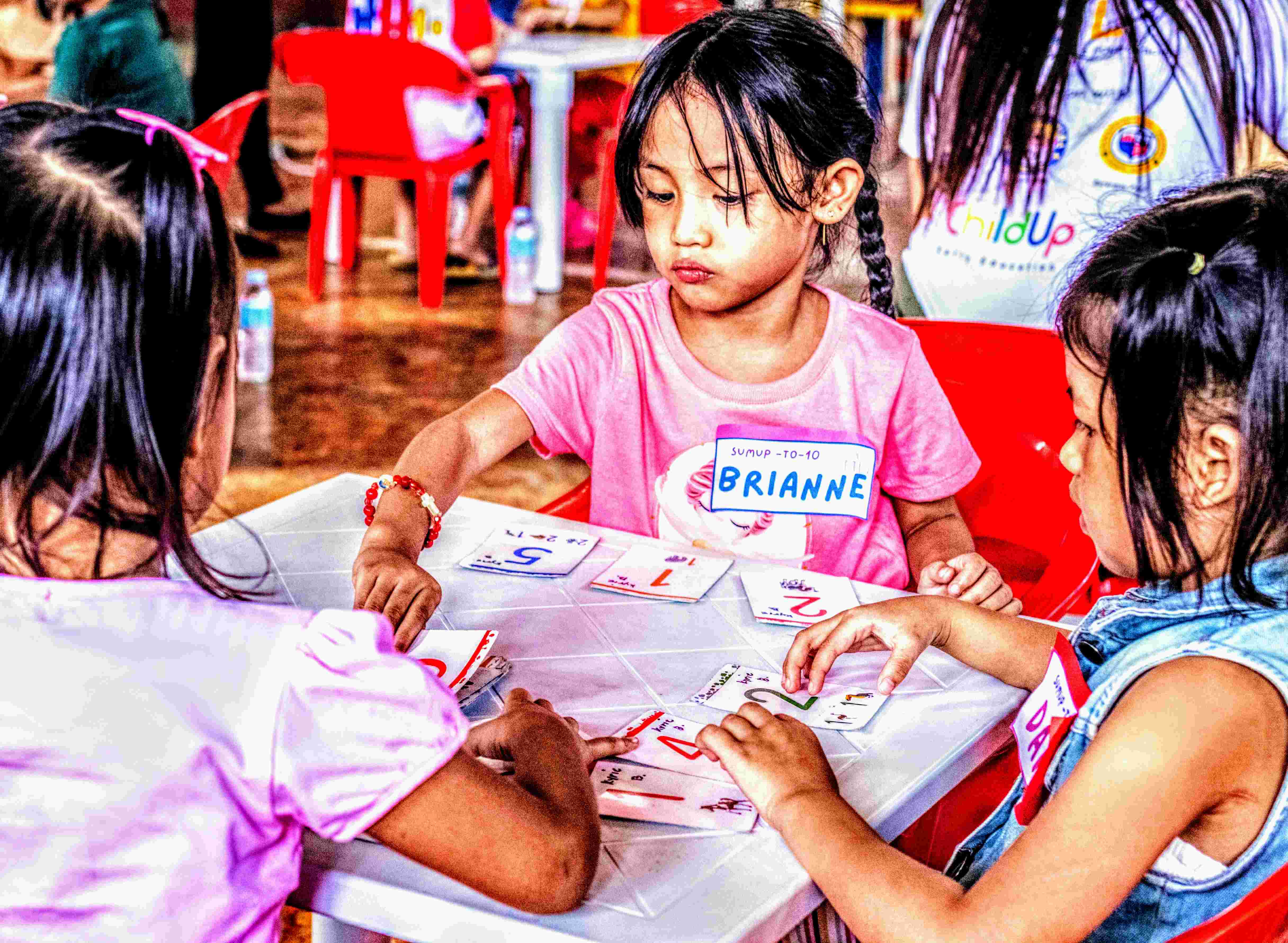 Picture: Brianne, Dane & Aubrey playing SUMUP-TO-10 (Arcanys Early Learning Foundation)