Most elite performers have something in common: they discovered their passion and started developing their skills very early. Seven-year-old Molly Wright became one of the youngest person to ever deliver a TED talk and made the buzz. However not everyone liked it and her mom Ally did not expect to be trolled online about her parenting methods.
Ms Wright said it seems to be a double standard in how parents of promising kids are treated. Some of the negative comments advised to "Let this child be a child" and asked "Why would you do that as a parent?" Molly's mother responded that her daughter doesn't live on stage and was only there for a day, adding: "I can guarantee that she's a child. A very typical, very happy seven-year-old child who happens to excel in a particular area."
Molly Wright's TED Talk, titled "How every child can thrive by five", commissioned by both the Minderoo Foundation and UNICEF (United Nations Children's Fund), has already been viewed more than 1.5 million times. It aims to motivate parents and caregivers to engage with their children, early and often, through "serve and return'' interactions such as talking, connecting and playing. A great program.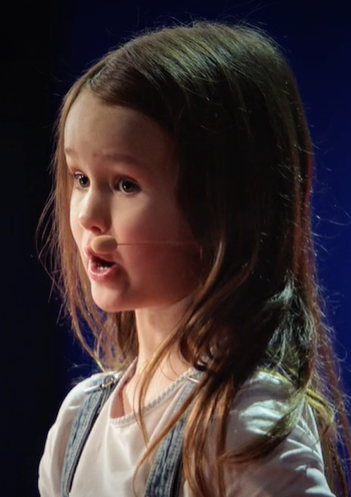 Picture: Molly Wright - How every child can thrive by five (TED talk)