– In Australia, a rather prosperous country, 20 percent of children are developmentally at risk when they start school. Children from disadvantaged backgrounds are twice at risk to have poor health, social, emotional and cognitive difficulties over the long term. Already in 2012, an OECD report revealed that one in five Australians kids does not have good enough basic literacy abilities.
– Two aspects of a child's early development can be improved with long-term outcomes: a nurturing environment with many learning opportunities at home, as well as a high-quality early childhood education out of the home. Studies have shown that what parents "do" with their children is more important than "who" they are. Another UK study has shown that a few years of good early education can give preschoolers, at school entry, as much as eight months of developmental advantage in literacy, in comparison with their peers lacking such experience.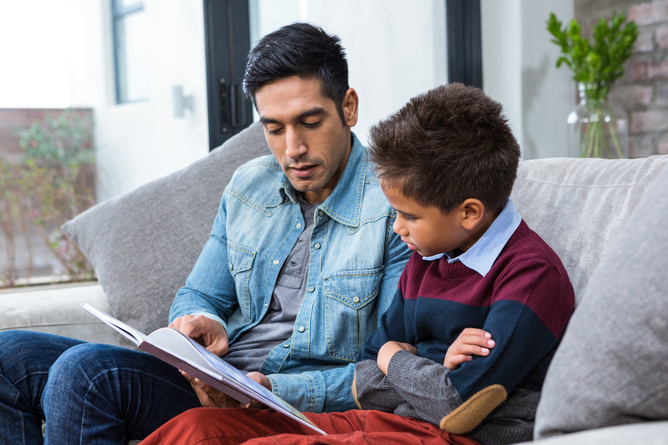 Image: Reading with your child at home helps to improve their literacy skills.